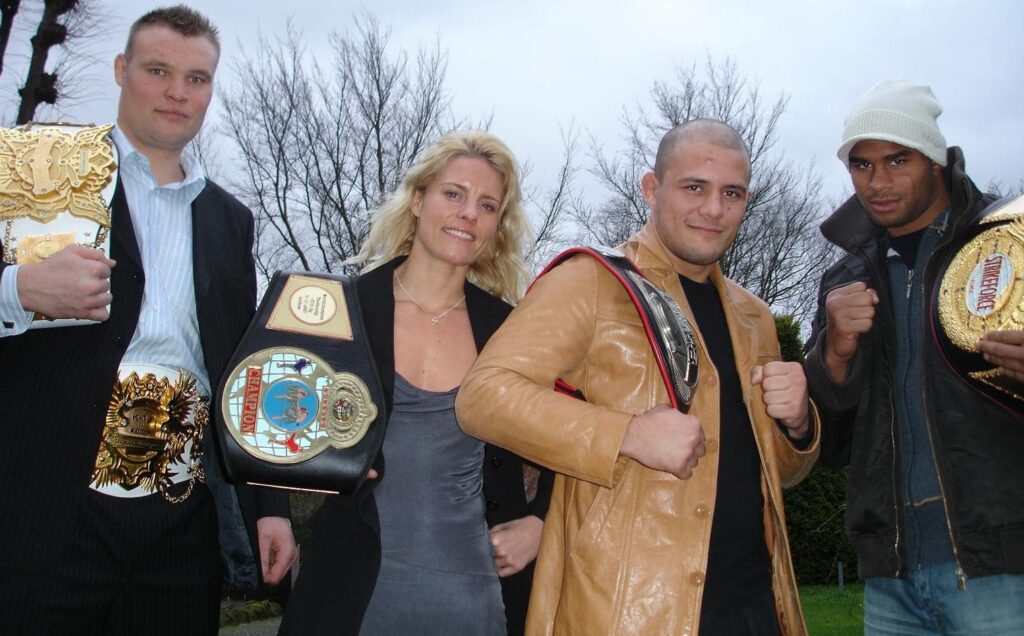 How I became a successful manager in the Fight Business! Let's think about education. Maybe the traditional education route is not for everyone. Mark Zuckerberg from Facebook dropped out of school, and Bill Gates and Steve Jobs dropped out of Harvard. John D. Rockefeller, Sr., dropped out to take business courses at Folsom Mercantile College! Disney dropped out of high school at age 16 to join the army! Richard Branson dropped out of school at age 16. Well, you get the picture!
Some Succesful Business Tycoons never finish school.
All these business tycoons have in common is that they could see what wasn't working for them. They discovered what they loved and followed a passion for their ideas, hobbies, and personal interests. This made their visions into billion $ businesses – this is what they all have in common.
I got a swimming diploma and a driving license.
Indeed that is no excuse for anybody to drop education, as the names mentioned above are exceptions to the rule. Formal education is not for everybody. I dropped out of school at 15 and have a driving license and a swimming diploma. As a young Dutch boy, I learned English, French, and German by doing business in those Countries!
I was not too fond of the words "you can not do that," you are a failure, you can't study, you are stupid.
But what disappointed me the most in life was I had to do a test so a school would accept me. I did the same test twice for two different schools (two years apart), and I remembered every question. There was a section on psychology, questions like: do you help your mother do the dishes? Would you enter a cinema without paying? The multi-choice questioning had answer A: neve. Answer B: I would sneak inside. C: I would tell the police and Cinema security that others would enter without paying. I was a rebel on the first test years ago, so were my answers? Indeed, I would sneak inside. No, I never do dishes. You get the picture.
They advised me to go to a school for children with learning disabilities, which was not a successful start.
The school board commission advised me to go to a school for children with a disability problems! The second time I did the same test for another school years later came. I filled in the questions with much consideration: I would always help with the dishes and report children who would sneak inside the cinema without paying. Result: I should attend much higher education than I was currently searching for!
The stigmatization and labeling of children, looking back at those times, I felt sick! The result of this was the utmost desire to perform, to become the best at anything, which is not bad. If it was not for creating jealousy with others, even hate!
Picture Simon Rutz "It's Showtime": Simon Rutz: Bas Boon was my rival in the fight business, you could laugh with him, and he sometimes made me very angry. Bas Boon is in my top three list of completely fearless people.
I would have studied my ass off if I knew it would bring me success later in life.
If I look back at my life, I would have studied my ass off and would have gone to a university. My father is a professor and doctor engineer, and I had the brains. However, it's not bforthose reasons I would choose university now, but because of the network. These graduates would become bankers, lawyers, judges, hedge fund managers, brokers, real estate moguls, and successful business people! They would become part of a network that relied on each other, helped, and trusted each other!
I liked fighting. I started at 11 schools before I dropped out of school at the age of 15. Then I began to work in Germany when I turned 16. At the same time, start to fight competition, the prize 100 guilders or German marks for a tournament. Many headaches, bruisers, and a trophy are not the best or most intelligent ways to make a living! It was my start in the fight business, and I did not even know it.
I became a promoter at age 17.
My first promotions were at age 17, shortly after I opened my sports store, Nikko Sports, and a few years later, I produced big fight shows. In the beginning, that was for the sales of videotapes. There was no Tv broadcast involvement. Tapes were all analog, as the digital period did not exist yet. Three-quarters of an inch, U-Matic tapes, Betacam Sp, and finally digital!
I liked to read books.
My love for reading was a big plus point. I had a photographic memory and would suck up information. Indeed, in the beginning, I only read books like Stephen King and all Ludlum's and John Grisham. But slowly understood that knowledge was power, a successful approach that moved me up the ladder.
By then, I devoured books and autobiographies, Steve Jobs, Lee Iacocca, Richard Branson, and other books I read were and how to better myself. The one-minute millionaire, all the books from Rhonda Byrne "The Secret" "the Power," The Magic," The Alchemist by Paulo Coelho, "and the Four Agreements" by Miquel Ruiz, anything which could help me forward! Ooh, and dress code, invest in suitable tailor-made suites! A successful person needs to dress well.
The time before blue-chip companies Tv sponsors.
In my time, the fight industry was filled with many shady types. And above all, the sponsorship mostly came from the Amsterdam Red Light District, Coffee shop owners, and date sites. They did help the sport grow. But not the blue-chip sponsor the sport needed! It was a vicious circle without sponsors, no event with certain sponsors, no Tv! It was challenging to become successful but not impossible.
Now we can see Budweiser, Harley Davidson, Toyo tires, software giants, and 7/11 in the cage for the last years. The fight business became a billion-dollar industry and is both commercially accepted and loved.
This must be the most brutal gathering of successful fighters. And training together, captured in one picture. At one time, I managed both teams, Red Devil and Golden Glory. This picture Bas Boon with Vadim Finkelstein, Alistair Overeem, Melvin Manhoef, Ronny Rivanno, Stefan Leko, Alexander Emelianenko, Gilbert Yvel, Fedor Emelianenko, Roman Zentsov Chalid Arrab!
As a young producer, I grew up with Peter Aerts. I promoted and produced many of his more immature career fights. And I even became his manager for a short period. Another fighter who I managed in my early career was MMA fighter Igor Vovchanchin. The real deal and shift to full-time manager came in 1999 in Aruba, where I founded Golden Glory with Frederico Lapenda. This was the start of becoming one of the most potent fight managers in the world! It was the ultimate proof of how successful I became.
Time to put my smarts to the test as a manager.
I learned a lot and started applying strategies and formulas to my management. The most significant change is avoiding previous mistakes and using things I read in books. A perfect example of this is the book Tribal Leadership by Dave Logan. It has excellent information for a manager. I brought the press from Holland to Japan like the Dutch telegraph journalist and Panorama Magazine editors. And other European media I would invite to travel with the team to Japan. This led to an avalanche of positive press and many news articles about Golden Glory. Many times, I was causing tons of jealousy in other camps. For some reason, I was ahead of the curve, and at a specific time, I managed Team Red Devil from Russia, which included Fedor Emelianenko and Golden Glory. The Ultimate achievement for me in the Fight Business, See the picture above!
Martijn de Jong, Cor Hemmers, Bas Boon, Bert Ditmans
But my old job as a promoter/producer would haunt me. It was like a magnetic pull! Cage Fighting Championships, 2h2h series, Free Fighting Series, WVTC series. I produced tons of footage (Glory Sports International later acquired my library)! Glory World Series was a logical effect. I'm still very proud of this successful achievement as a manager and producer. With the cooperation of my partner Cor Hemmers (35 years) and Bert van der Ryd, and Martijn de Jong. We made Glory World Series grow into a professional martial arts league that was well known worldwide! A successful team.
The success of these early Glory WS shows was because of the passion of all of us. There were no executive salaries, investors, or board of directors, only a few primarily local sponsors, and no big TV licensee deals. There is only a team that works 24 hours to step through obstacles and essentially move mountains to make things happen (Logan's book). The good thing about that was that I made all the company decisions by myself with Cor Hemmers. Every decision in the fight business regarding the fighters, matchmaking, and marketing fewer opinions and more focus. If you fail, you can only blame yourself!
The Golden Duo is the thriving force behind the success of Golden Glory.
We were the golden duo. We agreed in record time with good negotiations, which made the company thrive! At the same time, I had my other partner in Hollywood, Frederico Lapenda. My business partner for over 23 years, another person who thought exactly like me, "no-nonsense," This partnership resulted in tons of successful projects! I finally made a deal with terrestrial TV broadcaster SBS6 in the Netherlands for K-1 and Glory World Series. This was the next stage for the sport in The Netherlands and myself!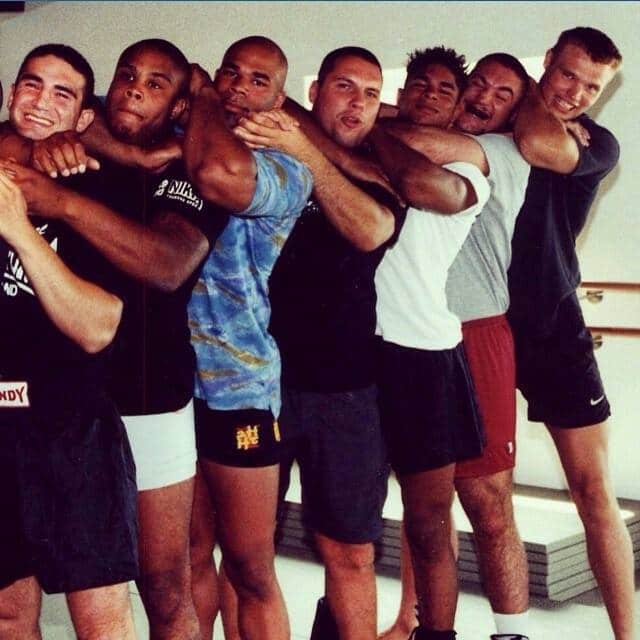 Part of Team Golden Glory-Fatih Kocamis, Gilbert Yvel, Valentijn Overeem, Remco Pardoel, Alistair Overeem, Heath Herring, Semmy Schilt
Quote; by James-Altucher:
 "When you get pretty good at a lot of things and then combine them: you'll be among the best in the world at the intersection."
I can assure you that for people who studied at university to fight sports athlete management, nothing can prepare them for reality. They would not have survived even one fight event promotion and media production. A few months as a fight manager, were you managing a team like Golden Glory? Good luck with that. You had to be a social worker, lawyer, therapist, nutrient, toilet cleaner, babysitter, friend, parent, family expert, fighter, bully, or coach. And not forget an actor, banker, travel agent, translator, promoter, bankruptcy expert, movie producer, drug expert, and media expert. Followed by a AAA specialist, punching ball, debt collector, mediator, journalist……The list could go on to become successful!
Quote Confucius:
"Our greatest glory is never falling, but getting up every time we do."
The Fight Business, I would not have wanted to miss it for the world.
The UFC, politics, and Bas Boon about doping allegations.
https://basboon.com/the-ufc-politics-and-bas-boon-about-doping-allegations/
© Bas Boon www.basboon.com
During the later Glory World Series, I promoted the Fight Game brand (Frederico Lapenda and Bas Boon). See Glory World Series Moscow Youtube PPV promo!