The power of visualisation in the Fight Game Business, mind training, a path to victory and a happy life.
When I was a 7-year-old boy, the teacher in my class asked the children to visualize a really hot nice warm place with an ocean. This resulted in me getting naked in the class, I always had a vivid wild imagination and when I closed my eyes and just listened to the voice of the teacher, her sound became hypnotic for me. You take your clothes off and run towards the see, the result was laughter and my mother had to come to school again because of my behaviour.
In the early days of black and white television there was the first movie with Tarzan. The Austro-Hungarian-born American competition swimmer Johnny Weissmuller played Tarzan,  film was released in 1932 and I was born in 1967, it was a hot topic at the schoolyard that Tarzan 'The Ape Man" would be on TV again. So, I watched the movie at night and saw Tarzan wrestling with a crocodile in the mud. The next day at school everybody talked about the movie, Tarzan and the girl Jane, the crocodile wrestle scene… Did you see the movie, did you see the movie is what you heard in the schoolyard? They asked me who I wanted to be in the movie and I answered the producer, I want to make the movie, surely, I was teased at age 7 but my answer was logical for me, my grandfather was a talented photographer and film maker. I had old movies (8MM) of ourselves and the family going on holidays. I simply thought it was cool as I was shown by my grandfather how to hold and use a camera and later you could see yourself back on TV, it fascinated me from the beginning.
At age 19 I attended an event with a hypnotiser "Rasta Rostelli" that guy hypnotised me and let me eat a lemon and made me think it was a peach. I got interested in this phenomenon, so I started reading books about NLP and hypnosis. As an Aries I was a born an Alpha Leader with unending energy, drive and ambition, but why? Why did I want to be the leader, the best, the outspoken one, why was there the drive to preform and show everybody I was better at something? This had to do with my childhood, I had problems and attended many different schools, my imagination brought me into troubles. My brain worked fast, I actually understood things after one explanation from the teacher, the moment he explained the same thing twice or three times, It got boring fast. Certain subjects I really enjoyed such as, history, sciences, psychology and when teachers were creative in their teaching approach. I did well and got the best grades, but when it came to, for example long elaborate explanations in mathematics, I disliked it so much I refused to pay attention.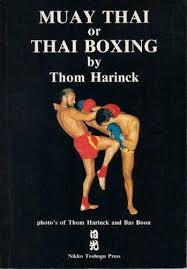 When I became a fight manager I learned much more about the way of NLP and how the mindset is as important as the hard training towards a fight. Thom Harinck was a master coach in making you believe you could defeat a skyscraper (I produced a book with Thom Harinck about Muay Thai)
Cor Hemmers was more social, he made special training schedules for his students when they would fight certain opponents, he was also closer and more social with the fighters. Fred Royers was a great teacher in techniques and a former kickboxing world champion himself. As I trained with all three of them I tried to absorb and learn the best from all teachers, but the best advice came from books and motivational speakers.
https://www.youtube.com/watch?v=B81GJF0iKp8
The Power of the mind.
Joe Dispenza is a Neuroscientist, teacher, lecturer and author, he was one of the scientists who featured in the award-winning film "What the Bleep Do We Know".  Another powerful author about self-healing and training your brain is Rhonda Byrne, she wrote the book the secret, the power and the magic. I actually went to a similar experience as Joe Dispenza, other people became aware of my success and where interested in the formula, they paid 5000 $ to speak the similar amount I received for my first motivational speech at the CSLA group in Tokyo Japan.
I realised that my progress and success came from thinking ahead and meeting new interesting successful people. I would not dwell in negativity and problems which mostly start by family members or friends. Many telegraph their misery and grief to mark Zuckerbergs facebook and Instagram. They even make selfies of them crying and post these images apparently for others to feel pity for them.
My speech about winning for the CLSA group in Tokyo Japan.
Its like a constant flow of positive energy, our brains can be trained to think like this. Most thoughts are about the past and some get stuck at a certain traumatic event for them like a broken record. We can re-train our  minds, not be so attached to our thoughts let them pass, be proactive. Think on purpose visualize, have daily personal development routines to reprogram subconscious patterns. So we must learn a new way. And Unlearn. Similar for people with a craving for sugar or drugs. They return to something they know which makes them feel in some kind of "comfort" zone.  They feel good temporarily. Addictions come from unresolved Trauma and not being able to heal from it, process it and therefore numbing.
Nine of twelve Golden Glory fighters lost and three got injured?
I remember that in one month 9 of 12 Golden Glory fighters lost and three got injured, the climax came in Amsterdam where Semmy Schilt lost by TKO from Badr Hari in round 1 in the main event. Errol Zimmerman had to stop because he had a cut in his forehead, Stefan Leko was winning his fight against Melvin Manhoef but kicked Melvin's knee and a minute before the fight finished the fight was stopped. Nieky Holzken was injured, so was Gokhan Saki, the list became to long.
I read these books and think of speeches from people like Joe Dispenza when I experience a disturbance in the positive energy field, it reminds me how to think and act.
I went home after the Arena event and thought what went wrong, why all this month? I came together with Cor Hemmers and made a plan. First Cor and I had a great sense of humor, so what we did is we went with sage and sweet grass that was blessed by Canadian aboriginal elders and we went to the gym with a strong intent to clear the gym of negative energy. We did a sage smoke ceremony and then with crystals and salts in certain corners  all over the place in our Golden Glory Gym in Breda. They also do this in Japan, we can see this ritual before the Sumo fighters fight each other, they purify the ring.
https://www.insidejapantours.com/blog/2014/09/16/11-amazing-things-you-probably-never-knew-about-sumo-wrestling/
We had fun while doing it, even making Sumo movements by lifting our knees throwing the sault around. Cor and me evaluated the last months and came to the conclusion that Golden Glory needed a positive shift in energy. The flow of "fans 'friends, parents and others who became more and more involved. Some fighters changed their lifestyle as well and got engaged with wrong friends or woman. So with more people involved I meant more energy and sometimes  in a negative way, so we took some measurements one of them was a letter with new rules to all Golden Glory members and people involved with the team:
See letter below:
We would like to set some new rules!
Keep training even if there are no indications of an upcoming fight!
— The training starts at 12.00, if you are not able to be ready to start at 12.00 in the dojo please don't come to the training or return back home and come on another day that you can be on time.
— Leave your supporters out of the dojo or locker rooms.
— don't bring sportsmen with you who are not under the management of Golden Glory.
—-people who are not needed in the training are not allowed to come into the dojo (exceptions like co-trainers as Dave, Martijn, Cees Masseurs, Ramon, Carlo, are allowed).
—- use the toilets before and after training, no traffic anymore during the trainings
—- we will have somebody in the dojo for water support for those who can't train one and a half hour without drinking, so no breaks and traffic out of the dojo to refill your water bottle
— Since the new dojo in Breda opened, these are points of irritation, loss of energy and concentration.
— Out of the kickboxing training we have our running and fitness-schedule based on the trainings intensity kickboxing.  If you are not in the possibility to join this extra-schedule due to the distance, please discuss other external training schedules with Cor or Martijn (MMA) to avoid over training or injuries.
—- from 1 august we are starting in Breda with an extra grappling/ jiu-jitsu training on Wednesday evening from 8.30 p.m. and Friday afternoon from 2.00 p.m.  These more specific technical trainings were taught by John Olaf and Kaimel
—- take care of your body with at least a weekly massage or check up
2 The management decides who will be in the corner at an event!
3 If any sponsors will approach you, please contact the management, as we are in negotiations for a team sponsor and also other business deals, we do not want to contradict these negotiations, with multiple "managers" discussing on behalf for golden glory!
4 If there are any personal problems, please inform the management, problems at home, with wife, girlfriend or family members this can have a great effect on your performance of your fight!
5 Piet Boot has been the doctor and massage therapist for Golden Glory for 10 years and we the management would like his expertise and not 20 others!
6 Golden Glory is a team, so we should act like this, no gossiping about trainers or managers or other fighters, when there is a problem or fighters are unsatisfied.  Please get in contact with Cor, myself and discuss your problems privately! So, no trash talking to other fighters.  It is important to not spread negativity throughout our team.
7 We would like all fighters to make a separate bank account (on your own name) where you will put 30% of your fighting money every time you fight.  This to avoid fighters who are over active spenders who receive their fighting purse and one month later tens of thousands of dollars are gone.  They ask for a lone with the management or an advance payment.
The problem is that this is a "mindfuck", if you have financial troubles on your mind same as personal problems in relationships or with family, it all reflects the outcome of your fight!
8 Use the wonderful world of communications, mobile phone, Myspace, Facebook, messenger, email, it will never take longer than a few hours and you have an answer to your questions!
9 Hard training is not the only way of success, rhythm and good health are very important! This means enough sleep, we advise that you go to bed around 10 or 11 o'clock at night, try to get 7 till 9 hours sleep.  Try to have a good diet, so no Mac Donald's every day and French fries, eat fruit and vegetables and eat slowly!
10 Stay away from so called "friends who want to help you with your career" and other people who know a lot of things "better" than yourself or the management.  Those "fans/advisers" were not there in the beginning and the funny thing is that they start to appear when you are already successful.  Believe us, they have their own agenda, Golden Glory and you yourself as a fighter created this name and success.  People who like to get their faces on TV or want to be important as well do this for their own agenda!
Anything they will tell you regarding commerce or how you should train, please inform the manager/trainer about this and let us do our jobs!
11 Stay out of troubles, we had to use our lawyers to much this year!
Let's all continue and put our shoulders on this Golden Glory Team we all built together, we have a very good name in the world and we should keep it that way!
If there are any questions please do not hesitate to contact me or Cor, lets concentrate on the September qualification from K-1 and October Dream and Glory! We should end this year with titles and cool victories, not with excuses!
October 17th Golden Glory exists for ten years and this will be celebrated with an event organized by Glory!
We are in the current state of negotiating some good sponsor deals and other activities which will be very interesting for all the fighters.
With Sporting greetings
                        Team Golden Glory
Cor Hemmers and I were going over all these rules we made and we really surprised, that we never did something sooner to stop the madness. Our team became world famous, with these world fame more and more people want to be involved with you and your team. Sometimes not even with bad intentions but it was becoming a circus, this had to stop.
It was no miracle that everything turned around just a few months later, Golden Glory Fighters: Errol Zimmerman, Gokhan Saki, Semmy Schilt (knocked out Badr Hari in round 1 from the K-1 Gp finals) and Alistair Overeem qualified for the K-1 GP and Semmy Schilt won the GP.
Some fighters forget where they came from, their fame brings them into another state of mind and they attract the wrong lifestyle and friends. Worse is that it will affect the whole team and everybody involved, so we took action and it worked.
Adept what works.
Producing the rules letter and energy cleansing of our space, running around throwing salt in our gym was a direct result my personal growth journey, reading those books, following the advice of Joe Dispenza and Rhonda Byrne and my life lessons in the Fight Game business. Changed the negative energy, created a situation for positive energy a straight mindset. This method became my lifework and the results are phenomenal, it changed a huge part of the Fight Game Business landscape into a very positive business and way of living.
When I sold Golden Glory and Glory World Series and GSI was formed Semmy Schilt asked me the following: Bas what am I going to do now, you are not my manager anymore and K-1 is no more? I actually do not know if I can buy another property as I am not secure about my income as a fighter. I told Semmy the following: very simple, you will win the biggest 16 man tournament in the world when Glory 4 in Tokyo Japan is organised. When we were in Japan I entered Semmy's dressing room in my executive suite I taped his hands a ritual which was done for the last 15 years. Semmy seemed confident and of course he won, it was already visualised!
Quote Bas Boon: Positive People, Positive Energy, Positive Results all from a Positive mindset
(C) Bas Boon www.basboon.com