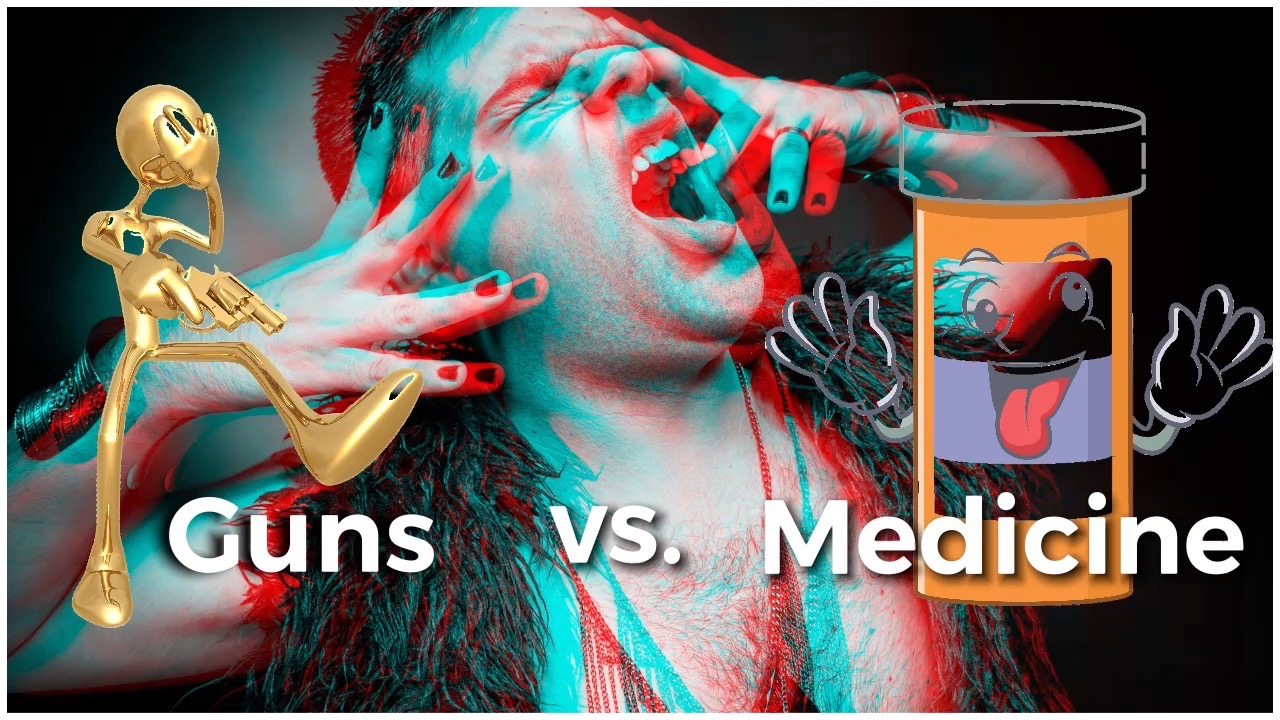 Texas Shooter, Salvador Ramos, was he gay? Why, Why?
May 25th, 2022 Terrible news from Texas. A deranged 18-year-old lunatic killed at least 18 children in the Rob Elementary school (before the school shooting, Ramos shot his grandmother). I read the first reports and am getting a solid deja vu feeling about Sandy Hook. Adam Lanza, the Sandy Hook shooter ( Lanza did not look human), Adam shot his mother before going on his shooting rampage. This recent Texas shooting has even more similarities with the Orlando Pulse Shooter.
Later we will find out from some witnesses and experts that Ramos was also bullied.
If I look at the picture of Salvador Ramos, I would say he is gay, like I predicted the Orlando Pulse shooter was. Now that does not mean anything, people can be gay or transgender, and the majority of the LGBTQ family are not going around committing mass shootings.
I think Salvador Ramos looks completely off and weird in this picture. His mother is allegedly a drug user.
The people who commit these crimes are mentally ill. Or they are brainwashed by some MK ultra-program for political purposes. The third option is that people who commit these mass shootings are most likely on meds. Another option is a severe identity crisis.
The cause of the mental illness can be hormones, anti-depressive drugs, or overeating with GMO junk food.
If the Feds do not want us to know the motive, the rest of his social media posts will be sealed forever or adapted for the correct narrative.
Here is what made the alarm bells go off:
The Texas Salvador Ramos texted a girl, hinting he would do something. The girl claims she is not his girlfriend and is scared of him. We can read the Instagram text, "I barely know you, and you tag me in gun pictures writes the girl." She claims she does not know him and does not even live in Texas.
Here come the alarm bells some text messages from his Instagram: someone @ you on my post because they kept saying, "unfollow the school shooter." Then it told another woman who claimed to have received messages from the Texas Shooter Salvador Ramos.
These text messages are a desperate attempt to show Salvador Ramos likes girls and he is not a member of the LGBTQ community. Is this done to disguise he is gay or transgender? The reason I say this is because of the following. I understand the politicians and lawmakers are grabbing this incident to change the gun laws and try to prevent future mass shootings.
Here is my tweet about this:
The other side of the rainbow:
Stop normalizing abnormal behavior and educate and warn kids in schools about the dangers of Food and Drugs.
Transgenderism and other LGBTQ members are treated as usual. In the future, we will see more of these massacres. People take hormonal drugs, sexual operations, sex changes, demand different pronounces, and only eat soy food. Another evil aspect is brainwashing by religion or joining some cult. The picture from Texas shooter Salvador Ramos's social media looks weird, and in a certain way, it looks like the picture from Adam Lanza.
People then are horrified to find out that these people (more than 50% of the Transgender / LGBTQ community) commit suicide or have suicide attempts. The way to tackle these problems is more mental health facilities and education at a young age. Stop promoting and normalizing these illnesses. Do not give hormone meds to kids (or sex-change operations at a young age). Ban Big Pharma anti-depressive drugs, regulate or even ban GMO food and other food and drinks, which can significantly impact your hormones and behavior.
Two years of mandatory Government Covid lockdowns did not help as well. Many teachers and mental health experts warned of this.
A parent's test should be every year, like a driving license!
They are teaching young children about CRT and LGBTQ cults. There should be special education about what food, religion, and hormones can do from a very young age. The danger of drugs and alcohol also leads to misery, however rich or poor you are.
Take the recent defamation court case of Amber Heard and Johnny Depp. Even the sister of Amber Heard can't remember when she was sober. The psychiater who Heard called as a witness looks like a complete lunatic. It's a freak show, and nobody is happy! Lots of Hollywood celebrities die from an overdose or suicide.
Death at the age of 27
The media should never mention the killer's name or ethnicity. This shooter is not a white supremacist. Even if the shooter were white, I would still categorize this as a mentally ill person. The focus should be on education about drugs and alcohol.
Just imagine this headline:
Democrat Salvador Ramos, the Illegal Hispanic Transgender Junky Texas massacre shooter.
The problem is politics and the media. The problem is big Pharmacies and the food industry—profits which result in more mental illness. Like the war in Ukraine, the media is pushing this narrative. Most importantly, the military-industrial complex is making profits.
Most of these shootings suddenly start, especially around election time. The midterms are coming up in the US. Democrat Beto O'rouke is an incredibly unpopular politician in Texas. He can't fill a classroom and looks like Butthead from Beavis and Butthead. I expect him to run using this mass shooting.
This society breeds psychopaths.
If we want to stop all this madness, the people must stand up and stop choosing the same politicians who are just puppets for the elite.
Schools should all have armed guards as the WEF has in Davos Zwitserland; they have their armed guards. A brave hero border officer ended the shooting in the Rob Elementary school and shot the Texas shooter Salvador Ramos.
People go to social media and blame republicans with hashtags #ProLifeMyAss. You can blame a gun and be politically and emotionally correct or take away the root cause. What will it be?
Mental Illness Epidemic, Munich Shooter was Muslim
https://basboon.com/mental-illness-epidemic-munich-shooter-was-muslim/
(C) Bas Boon www.basboon.com