Success story how the Fight Game created Brands and Billionaires! (picture) Gokhan Saki, Alistair Overeem, and Bas Boon at the K-1 Gp in Tokyo, Japan!
Tapout
The success story of Tapout clothing started when three young guys dressed like rockers came together. The guys all liked MMA and began to produce T-shirts from their garage. They go to tournaments and fighting events to give away T-shirts for free to the fighters. A thoughtful way to promote your brand. This brand Tapout became a household name in the fight game. At a certain point, they have a buyer for the company. The plan is to sell the brand for reportedly U$ 240 million. They could have become billionaires but did not finalize the deal because CEO Charles David Lewis, nicknamed "The Mask" (everybody loves him as a super creative guy), unfortunately, died in a car accident.
Affliction was created by four guys from scratch and became very successful. They even briefly started a fight promotion themselves, paying huge salaries to fighters like Fedor Emelianenko and Andrey Arlovski.
The event started with the rock band Megadeth. It was close to becoming a success story.
https://mmajunkie.com/2018/07/today-in-mma-history-affliction-banned-tom-atencio-us-president-donald-trump
29 February 2012. Affliction Holdings, LLC is recapitalized by Investor Group Led by New Evolution Ventures; Acquires Throwdown Industries, Inc Simultaneously.
Integrity Square LLC (www.integritysq.com) is a New York-based advisory firm focused on the health & wellness sector and active lifestyle. They represent Throwdown as a financial advisor, Andrew Kline, and my partner Frederico Lapenda of Park Lane (www.prkln.com). A Los Angeles-based investment bank focused on the sports industry served as a financial advisor.
https://www.prnewswire.com/news-releases/affliction-holdings-llc-is-recapitalized-by-investor-group-led-by-new-evolution-ventures-acquires-throwdown-industries-inc-simultaneously-140895323.html
Affliction could have become a Billion $ company.
Affliction Holdings, LLC is Recapitalized by Investor Group Led by New Evolution Ventures; Acquires Throwdown Industries, Inc. Simultaneously
I just mentioned two famous MMA brands, but there are many success stories, like Silver Star, Bad Boys, Venum, Revgear, Hayabusa, and RVCA…..Reebok jumped on the bandwagon and took over. They became the UFC's primary and sole clothing sponsor (sold for U$ 4.4 billion to IMG). I remember that me and my partner Frederico Lapenda took the idea to Nike for sponsorship. They said no and thought MMA was too violent!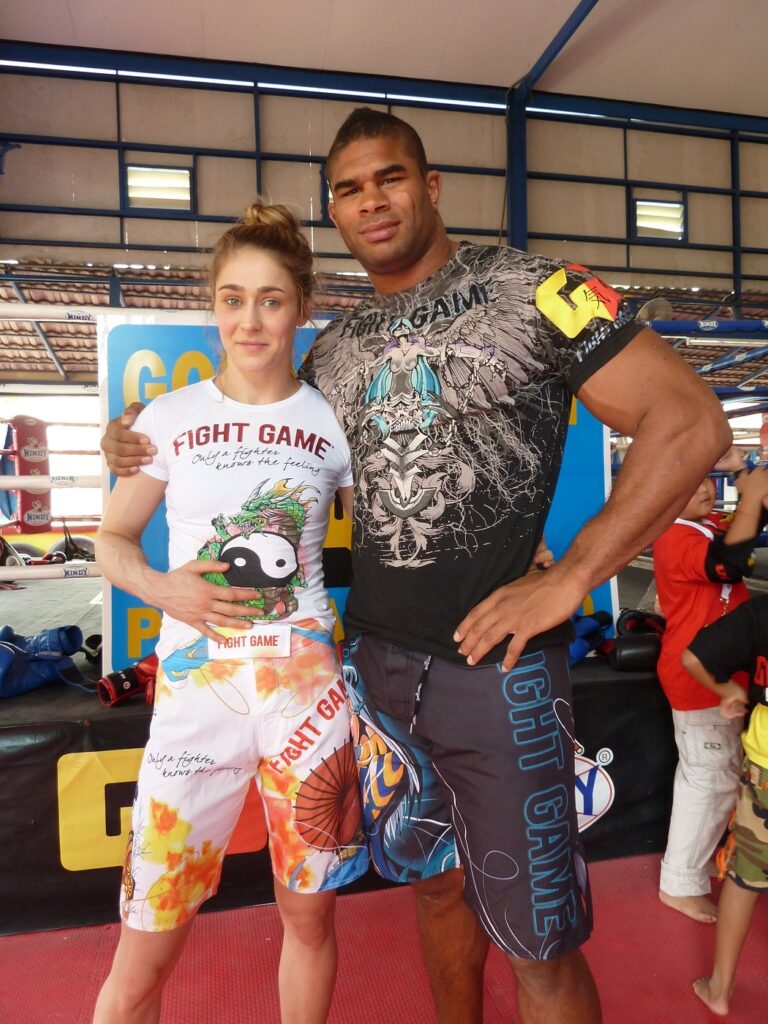 "Battle for Billions" is My First and last Cage Fight Tournament in Holland!
https://basboon.com/battle-for-billions-first-and-last-cage-fight-tournament-in-holland/
(c) Bas Boon www.basboon.com