Creator of the UFC Art Davie has the same birthday as Bas Boon? According to the Zodiac sign: Aries are leaders known for being creative.
It is mind-blowing how the law of attraction works. One of the creators of the UFC was Art Davie. He is a brilliant guy who has an incredibly creative mind. Not only that, but creativity became a reality with the Ultimate Fighting Championships (UFC) start. Just imagine the simulation laughing at us again. The first name of the creator of the UFC is Art!
Overcoming hurdles, solving problems 24/7.
I know we both had to overcome many hurdles. The list is endless for political ones, envy business people, and jealous guys. It is an uphill battle fought not only to buy fighters but by people like Art Davie. I had my portion of overcoming significant obstacles before creating a success coming from an idea. Not all creators are successful in making their thoughts and ideas become a reality.
Read and follow Art Davie for a life lesson.
The successful ones who accomplish and visualize their dream are from a caliber of "never quit." The clue to success is to follow and read about successful people. When it is about fight business, that should begin with Art Davie, the creator of the biggest and fastest growing sport on the planet, the UFC.
Surely tons of credit to Dana White, who took the UFC with investors like the Fertitta brothers. They brought it to the next level. I did send Art Davie a copy of my autobiography as one of the first.
Art Davie and Bas Boon have the same birthday.
We both were not only born on April 5th, but we had a company together named six guns. This company was with Frederico Lapenda, Vic Assed, and Darin Harvey (Darin is the manager of Rhonda Rousey). We have our offices on Avenue of the Stars right across from the head office of CAA and next to the Hyatt!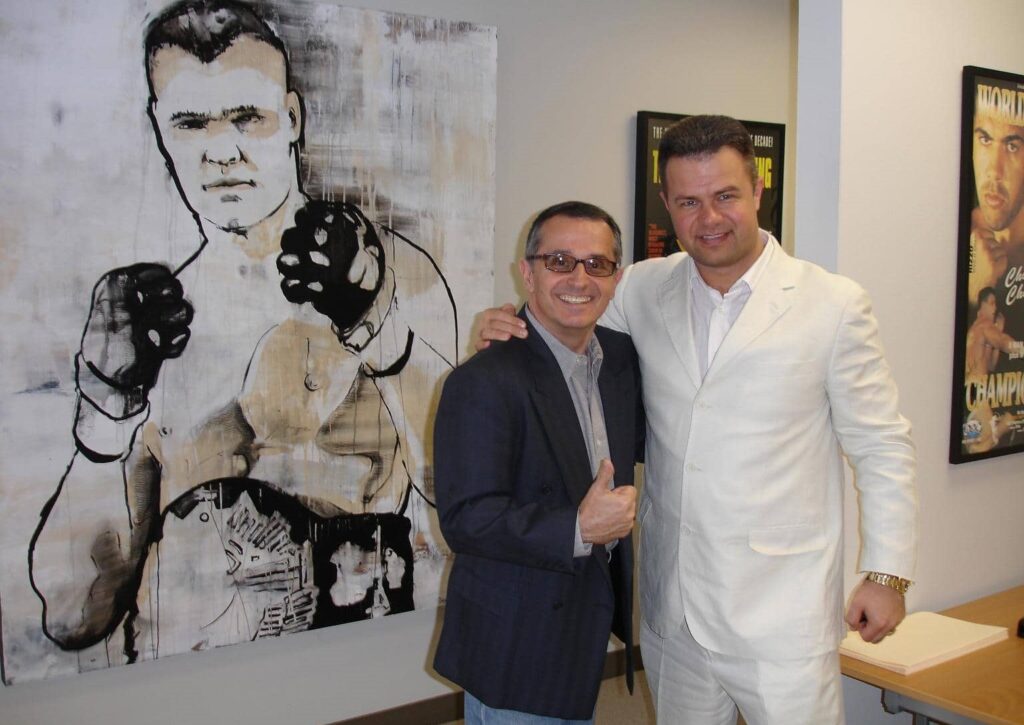 I have been working on my book and asked Art for a comment:
Art Davie "Creator of the UFC": There is only one "BAS BOON" to be sure…You are a complete original!!! Still reading your book "The Fight Game Mafia." It's a wild and crazy tale. (It would make a great movie!).
Who am I to doubt the creator of the UFC's opinion? I worked on a TV series even before the book came out. Remarkably, we give each other birthday wishes yearly and stayed friends for decades.
Family Boon is the success story of Entrepreneurship.
https://basboon.com/family-boon-the-success-story-of-entrepreneurship/
(C) Bas Boon www.basboon.com
The Start of Glory.