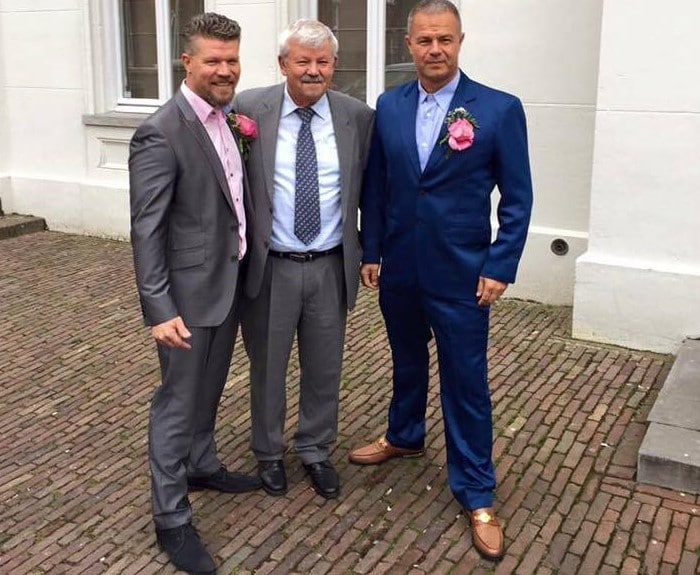 Family Boon is the success story of Entrepreneurship. Activities of the family: 60PlusPlaza, Kaboons, Kaboontje, Skillstown, Glory, Vitalityone, Nikkosports Nikko Press. Fight Game, Golden Glory, Gloryworldseries, Writer, Producer, Trainer, Manager, Developer. Creative minds, Entrepreneurlife, FamilyLife with Joris Boon, Kasper Boon. Bas Boon is successful in entertainment, global events, global brands. Idioms, learning, learning platforms, learning technologies, motivational, public speakers, motivational speakers. Successful people, successful mindset, successful business, producer life, producers. Creative content, creative business, creative industry, creative entrepreneurs, the success formula
Any new success stories with this entrepreneur family?
The picture shows proud Kasper Boon with son Joris Boon left and Bas Boon on the Right.
Currently Bas Boon is busy with the Kato Boon Family YouTube channel. And his www.KatoBoonFamily.com website. The KatoBoonFamily Youtube Channel gained 25.000 subscribers within a one-year period. The channel shows his Thai family in the Esan in Thailand.
Bas Boon lives in Thailand near the border in Laos on two pig farms-reality show.
Central is the two pig farms of the family near the border of Laos. The series is mostly comical. It shows the fans both sons. Kato Boon and Conan Boon from birth. A new Family Boon project in development.
Joris Boon runs his gym Vitality One. This is a luxurious private gym located in geldrop The Netherlands. Where only the elite train with personal trainers.
Kasper Boon recently sold his Skillstown company. At age 78 he steams full force ahead. And does not show any signs of slowing down. He is currently developing www.60PlusPlaza.nl. And works on an e-learning business named Kaboons Kartoons (e-learning English by Expressions www,kaboons.com). The family thrives on Entrepreneurship.
You are never too old to become an entrepreneur, this family proves it.
Never a dull moment with Family Boon. Entrepreneur in heart and soul.
(c) BasBoon www.basboon.comwww.basboon.com