What's next for Philippines number 1 export product Manny Pacquiao after his KO win over Lucas Matthysse?
When Pacquiao became a free agent. I received an offer to promote multiple fights with him! Eventually MP Promotions, Pacquiao's company became lead promoter (made a deal with Golden Boy Promotions), obviously Golden Boy Promotions will handle Matthysse!
https://bleacherreport.com/articles/2786107-pacquiao-vs-matthysse-purse-prize-money-payouts-after-main-event-fight
Quote SB Nation: "Then you have a sideshow act like Conor McGregor, who has been floated as a potential opponent despite an 0-1 record in boxing, an uncertain combat sports future and ongoing legal troubles. If Pacquiao fought him, the result would probably look a lot like the Mayweather vs. McGregor fight did".
Cross promotions in so called "combi" events are rare, but as we have witnessed with Mayweather vs Mc Gregor highly successful (half a billion $ revenue)! It is another example of a future trend for many reasons!
https://metro.co.uk/2017/11/02/conor-mcgregor-demands-ufc-agree-to-co-promotion-for-his-comeback-fight-7048973/
First of all, the fighters that reach stardom and wealth because of promotions like the UFC or well-known boxing promotions, learn fast that their own company in association and collaboration with another promotion will be successful and make more money!
https://mmajunkie.com/2009/08/strikeforce-ceo-scott-coker-predicts-dream-co-promotion-in-relatively-short-time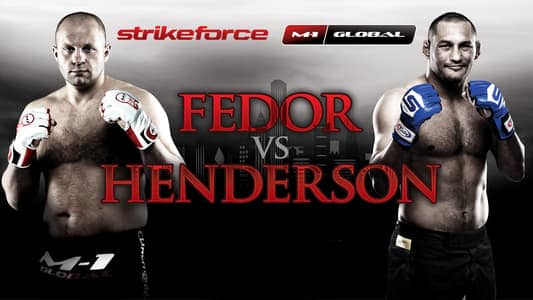 Like Fedor's management wanted their M-1 logo to be present in the ring (Strikeforce/Bellator) posters and other promotion materials as a co-promoter! In this way the payment to the fighter is divided as a promoter and fighting fee. The UFC refused this suggestion from Fedor's management, but finally gave in when it concerned Mayweather and Mc Gregor!
Quote: "Dana White: M-1 always insisted on co-promoting the cards, and the UFC was 100% opposed to that, so it never went anywhere. As for Rizin, Finkelstein added this why he separated Fedor from M-1". ("little to late")
https://www.mmanews.com/fedor-emelianenko-m1-global-split/
In my career as a manager/promoter I tried to establish these types of deals. I tried to have Semmy Schilt  fight Klitschko in boxing rules. I would have preferred Kickboxing rules. however, Van Roosmalen's father (William) scored one of the only knockout wins over Wladimir Klitschko in Kickboxing, one of the reasons I didn't suggested it!
In 1995, Vitali Klitchko was defeated by knockout at the hands of William van Roosmalen, father of current kickboxer Robin van Roosmalen, in a kickboxing match in Ukraine.
I organized a fight for William van Roosmalen in Japan a few years later after his Ko victory over Klitchko (MMA rules fight in Japan), the father of Robin was fearless and an awesome guy! Fighting for peanuts in those times and accepting any fight against anybody/anyrules!
Francois Botha vs Peter Aerts (better block those lowkicks)
Boxer Francois Botha (the white buffalo) did boxing and kickboxing, but his first and last MMA debut ended in a loss. Not many famous boxers switched to another martial arts style, the outcome would be very poor for team boxing.
Why I accepted the fight Alistair Overeem (K-1 debut) against Badr Hari on K-1 rules!
I did agree with Alistair Overeem fighting Badr Hari (at that time Alistair was the Strikeforce champion and fighting in Dream) first time would be K-1 rules on NYE in Japan. But the only reason I accepted that fight is that I could see a potential win and a career for Alistair in K-1 (he eventually became a K-1 GP champion).
https://www.youtube.com/watch?v=wl1BsxC4Ed8&itct=CA8QpDAYBSITCNz918rMndoCFcvbwQodsooPnDIHcmVsYXRlZEiRnr2kkoyjvJ8B&app=desktop
The circumstances: First of all Badr challenged Alistair at a Dream event when he entered the ring and took the microphone calling out Alistair to fight him in K-1, Badr called Dream fighters a bunch of huggers! I started to negotiate behind the scenes after the incident.
I suggested a two fights deal: one in MMA and one in K-1 rules. Surely, I knew that Mr Isshi and Badr Hari only wanted the first fight (Alistair vs Badr) in K-1, if I would accept this – I could only hope that the second fight under MMA rules would ever take place (I did not count on it). We did not come to terms till the following happened, Badr Hari received two knock down's in the first round during the K-1 GP 2009 finals Semmy finished it with a devastating KO! The date was December 5th 2009 pretty much less then 4 weeks before the NYE event. Then there was Ramadan, which disturbed Badr Hari's normal diet. I considered these points carefully but did not want to ask for the fight to take place on NYE myself (it would weaken my position for negotiating). I wrote some articles under a different name and bombarded the press. I highlighted Badr Hari challenging Alistair at Dream event and wrote that he had a Golden Glory phobia (being knocked out by Schilt in the finals). It didn't take long before the press was on it and suggested the fight for NYE in Japan. But would Alistair accept this on K-1 rules?
The timing and circumstances were right!
More fun was at the press conference where I said that we only way we accept this fight deal is if the second fight would be in MMA and take place in three months. I knew that fight would never take place, but I still played my role. One of the reason for acceptence, this was the absolute perfect timing for Alistair's K-1 debut. Timing is everything! On top of that Cor Hemmers specifically trained Alistair in Kickboxing against Badr, he strategically trained him to end all attacks with a left punch or left knee/kick. He explained that Badr was an emotional fighter he would think lightly about Alistair and signal his right punch, this would cause his chin to be wide open. The second point would be Badr suffering from three knock downs against Semmy Schilt less than a month before this fight, Badr and his management would take it to lightly (they did). Third: the Ramadan period and the hunger for a big pay day!
https://www.youtube.com/watch?v=gqZpi5yqOoY
When Alistair scored with a big left hook and left knee the ultimate knock out on the NYE event, you could hear a pin drop! Mouths went open, the Japanese audience could not believe it. Surely a year later when Badr was prepared he knocked out Alistair, but by then Alistair's career in K-1 was launched! Again timing.
In my early career as a promoter I stated a few times that these types of fights would be the future because of growing technology! The viewer would determine what they would like to see. If you put Tyson against Holyfield in boxing and at the same time you have the same fight, but in Kickboxing or MMA rules, what do you think scores bigger ratings?
The phenomenon comes started pretty much with Muhammed Ali's fight against Antonio Inoki in Tokyo Japan. Not really a great fight to watch, but a huge media hype and lots of fans watched the fights, it caused a lot of what if's.
Back to Manny Pacquiao, when you have all the belts and been through many battles in your life and leaning towards you're 40th birthday, it's time to retire! For Pacquiao and his promotion company I would go for a fight against Mc Gregor.
A co-promotion with an MMA organisation like One FC could be an option, One FC promoted their most successful event in Manilla.
Manila played host to the biggest MMA show in Philippine history: ONE Championship
https://sports.abs-cbn.com/onechampionship/news/2017/05/11/one-gets-massive-tv-ratings-recent-blockbuster-events-25845
Or MP Promotions could team up with Rizin and fight against Japanese Kickboxing Phenomenon Teshin Nasukawa who is just starting his career (kickboxing rules? haha wishful thinking)! That would be like hoping for Mayweather fighting MMA rules in a rematch against Mc Gregor. Somehow, I can see that rematch again Mayweather vs Mc Gregor in the UFC Cage. The fight would be under special rules, no ground game allowed, maybe boxing with small gloves, it wouldn't be surprising,  half a billion is the reason this will happen somewhere in the future!
https://www.youtube.com/watch?v=cznM-tve1Qo
Then there is Glory: Pacquiao vs Robin van Roosmalen (if he can lose 4kg) or Pacquiao vs Sittichai which would make more sense as he comes from Thailand (Asia) and the fight has some great promotion possibilities (wishful thinking Glory Kickboxing rules?).
Interesting times are coming with OTT and Virtual Reality (VR using your Mobile Phone), imagine you can become Many Pacquiao or Mc Gregor and fight yourself in a virtual reality, more crazy fight an opponent at the same time a real fight takes place…or fight together with them in the new Fight Game Reality Blockbuster game, fighting back together to reach the "real world"!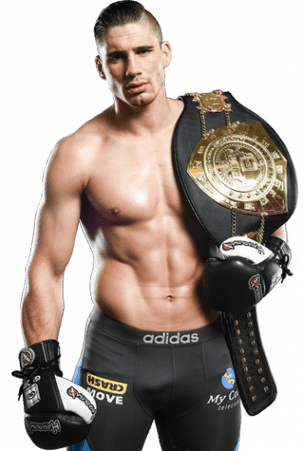 Rico Verhoeven Glory World Champion (Kickboxing rules) vs Daniel Cormier UFC, bring it on (2 fight deal Glory Rules and UFC rules, would that not be awesome?)!
© Bas Boon www.basboon.com