Unitrustfx Scammers, The Bitcoin Family, and MMCrypto. So I did some digging in the recent unitrustfx scam. It is now 12 February 2022
I commented on the following youtube channel.
This is an update on the unitrustfx scam and what you need to watch out for and report.
My fellow dutchman has a successful YouTube channel named the Bitcoin Family (great channel, great personality). The person who runs and owns the channel's name is Diddy.
I commented on his recent video on YouTube. I commented that he should buy a gimbal because he recorded himself while walking, and the picture vibrated too much. A little joke to encourage his YouTube channel improvements as I have a channel, KatoBoonFamily (we both are Dutch and travel the world).
He answered, hahaha, and says I will do that. Now, this could be an answer from him. I don't know that. Then I am approached after my second comment on his channel (see screenshot).
A WhatsApp number with a telephone number here is where things get comic. The WhatsApp screen avatars of Diddie and MMCrypto have the same kind of dog poodle. What are the odds?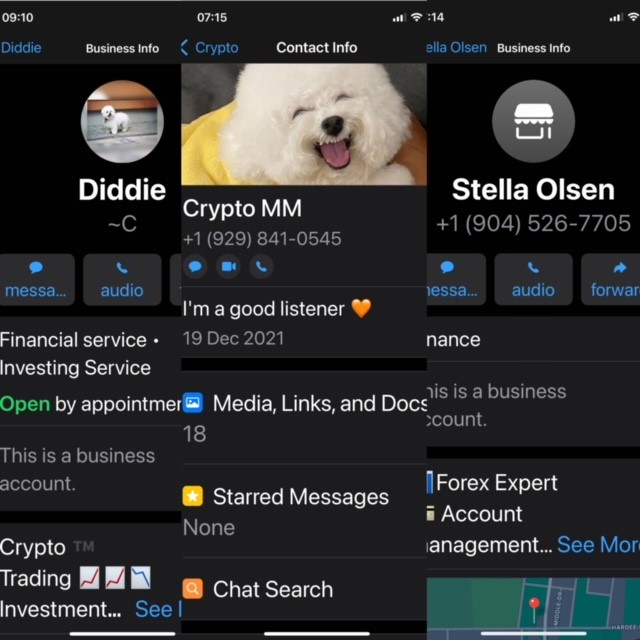 These little lap dogs make people feel more comfortable. It's a psychology thing. The scam artist could have done a better job checking both YouTube influencers' dog preferences. The Bitcoin Family has a chihuahua dog, and Chris from MMCrypto has a Bitcoin dog which is a terrier.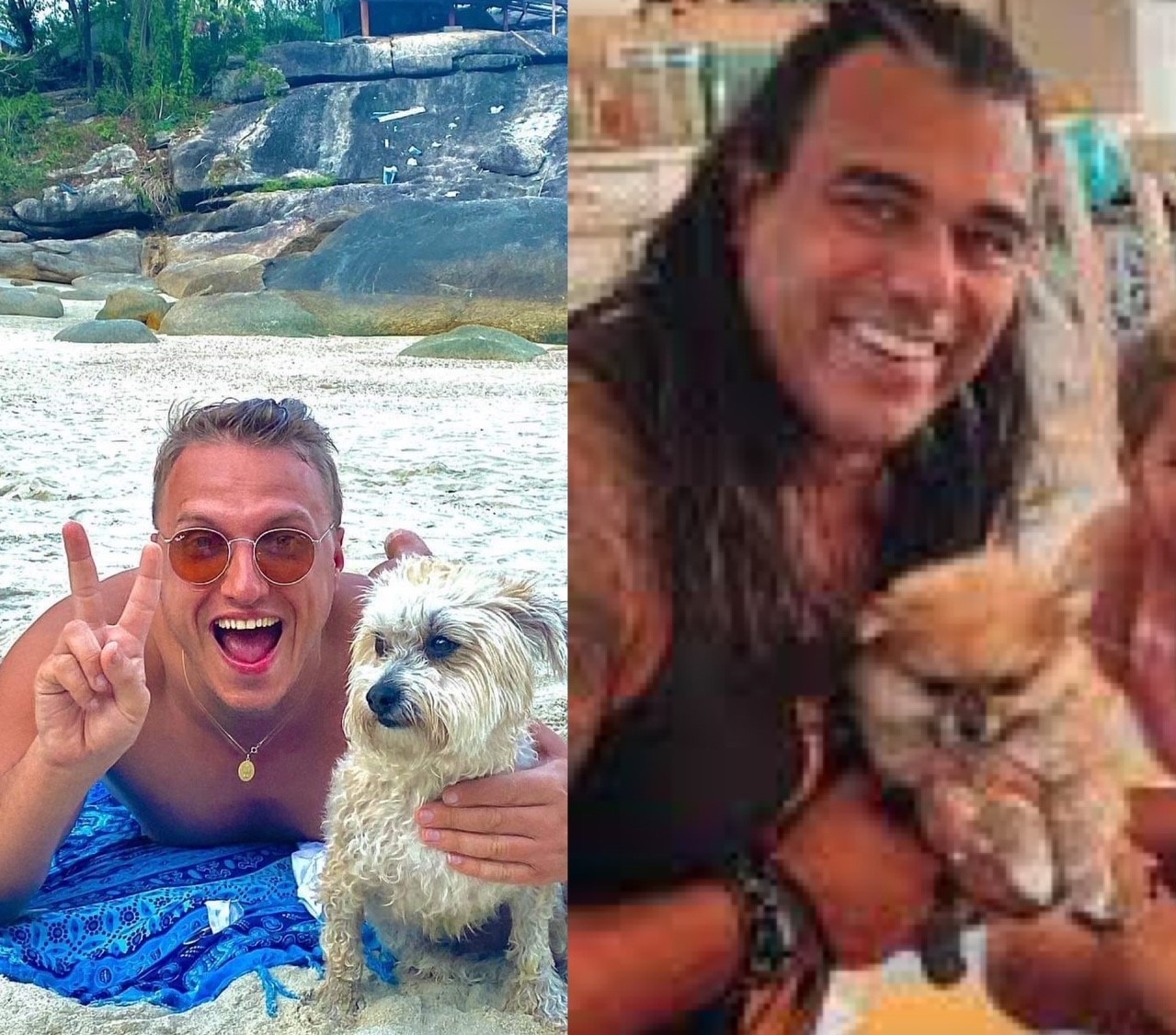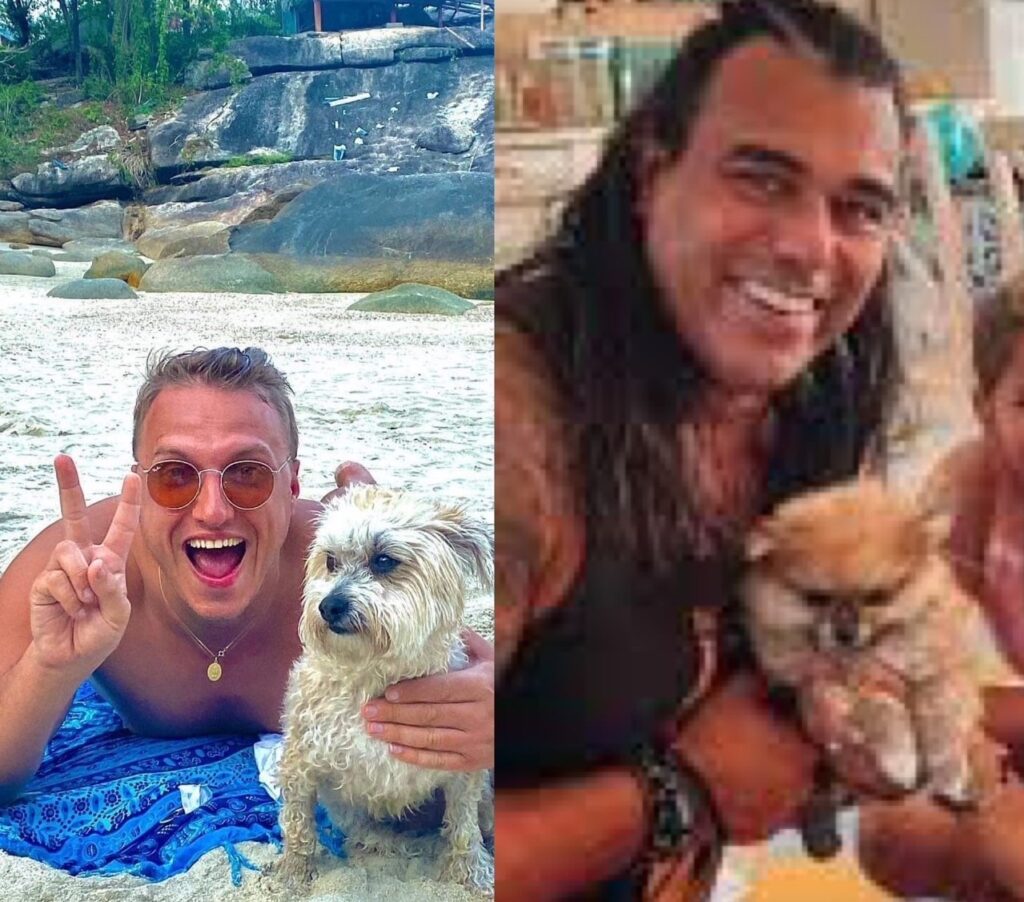 Fight Fire with Fire (scams with scams).
Like the address, Stella Olsen picked on her phone (see my other blog unitrustfx scam). Commodity Lane, it says. So I send a friend there as I have a worldwide network of fighters, trainers, and honest business associates. This took me less than a day to arrange. The address is some strip mall; they picked the name for the same reason they used the poodle as an avatar.
It sounds like it has something to do with finance. It is a Mexican restaurant in the Nanai urgent care facility. However, these scammers could be in Nigeria for all I care. I will find them like my Dutch fellow countryman Kees van der Spek from the Netherlands, who arrested scammers even in Nigeria (see video below).
Dutch Kees van der Spek arrest scam artist in Nigeria.
I first bullshit the guy on Whatapp (keep thinking about the poodle avatar picture). It's hard not to verbally spit an avalanche of diarrhea, knowing it's a con artist you speak with. I suggest talking in Dutch. The person on WhatsUp now speaks Dutch (it takes time before he does), but he makes weird spelling mistakes.
I know it's not Diddie. So I called him, but he did not answer. He replies, why do you want a video call? I answered: as a well-known public figure, fellow countryman, I want to know you before investing 100K.
The video call never happened. This is what happened to Chris from the MMCrypto channel and me. My first talks were legit, I think. Then I got a WhatsApp message; the scam artist had changed the number. The answer with that WhatsApp number was removed, which was a reply to my comment on The Bitcoin Family YouTube channel. No idea if the scammer did this himself or Diddie. Scam artists monitor the conversations in the comment sections of the YouTube channels.
I should have checked if the person I spoke with was Chris from MMCrypto (see my other blog on the Unitrustfx scam), but I did not, so I bled 10K. Maybe I bleed financially some more, but this is because I choose to do so myself. Now I will put all my effort, intelligence, and financial means day and night into exposing these scumbags.
If you trust WhatsApp, at least make a video call.
My tip is that even if you speak directly with one of these YouTube influencers with a camera, all is good. If the number on WhatsApp changes again, ensure the person on the other end is the person they claim to be. Even video WhatsUp calls in the future will be risky with the new technology, making it possible to be anybody you want.
Crypto YouTube Channel owners, please do this:
My advice to the YouTube Channel owners; please make a headline with a warning before announcing the bonus for using their links. Just write that not at any time you talk to customers online through WhatsUp. This way, the scam is dead. Also, ensure you approve all comments first and do not let anybody comment randomly without control. YouTube should also try to find a way to prevent these scammers from operating. The function to check all comments first is perfect for this mission.
Indeed there are other scams. Like when you have a legit account, and you receive this message: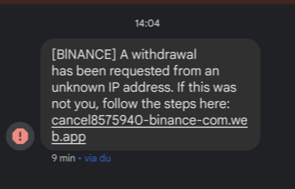 Check the links they send to you (even the links advertised in their YouTube comment sections) and through the google scam department.
For example, do not install apps or programs on your computer by any of these "experts." Before you know it, you lose a lot more than only some crypto investments by one of these scam artists. Get Kaspersky and other cleaners and change your password regularly.
Google scam meters; check everything first.
Go to the Google scam meter and type unitrustfx or any website or wallet name they want you to use. Most of the time, the first links shown on Google are filled with complaints. Try unitrustfx with the scam meter, alert, fraud, and 1% thrust. A one percent trust score on this scam meter is quite an accomplishment for a website that uses the name trust: unitrustfx – complete scam. By now, it says my password is incorrect by unitrustfx, and my account with 121K is frozen and in their hands (it was never in mine, to begin with).
If you are an experienced hacker, please contact me at basboon@hotmail.com. I am building an army of online Anti Scam Hackers named – ASH; like that scam artist arrested by my fellow Dutchman in Nigeria, they will find out they messed with the wrong guy.
Unitrustfx Crypto Scam Exposed. MMCrypto a Scammer?
https://basboon.com/unitrustfx-crypto-scam-exposed-mmcrypto-a-scammer/