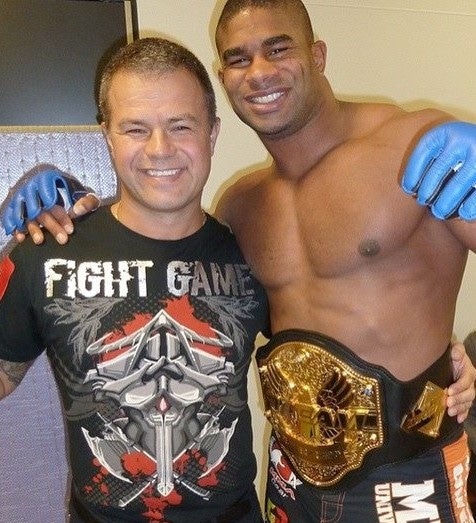 Micromanagement in the Fight Game Business, Mark Kerr, Kevin Randleman, Alistair Overeem.
People who take things personally, should tame their ego's, starting with myself.
It's January 21st 1997 in Recife Brazil, 2 days after the American heavyweight Mark Kerr fought a 30-minute bare knuckle war with Fabio Gurgel at the WVTC 3. I am on a boat on my way to an island. In the boat are Mark Kerr, Mark Coleman some other big-name fighters and myself with Frederico Lapenda. It is the good life, beaches, beautiful girls, speedboats, the fame and fortune lifestyle that every youngster dreams of.
Mark Kerr starts his undefeated winning streak of 15-0 in WVTC, the UFC (2x UFC Heavyweight Tournament winner) and Pride FC, it earns him the name "The Smashing Machine", "The Titan" "The Specimen".
It's now the year 2000 and Kerr is losing for the first time against Kazuyuki Fujita and from that moment on its downhill. A few more losses and its 2001 and Kerr is absent from the ring for three years. His comeback is unsuccessful and results in many more losses.
Kerr's next 10 fights (start in 2004) he is only able to win twice. The reason for his break from being an active fighter becomes clearer in 2003 when Mark Kerr is again in the picture this time as a junky in the HBO documentary "The Smashing Machine". Unfortunately there is nothing positive left to say in this documentary as we can see Mark Kerr shooting himself up before the camera's, the steroid use and addiction to painkiller medication and a toxic relationship left a fraction of the once glorious king of No Hold Barred. Bas Rutten explains that one of the reasons for the downfall of Mark Kerr was due to the fact of tournament directors removing Kerr's weapons such as know knees to a grounded opponent and no headbutts. The truth is that Mark Kerr never really had been guided (he was team Kerr) he was a young successful wrestler coming into the NHB scene. He started to make a lot of money at a very young age, success, media attention with nobody to guide his path. This is a typical case of a fighter who should have been micromanaged every step he took (as far as this was possible). The result could have been one of the greatest fighters of all time. I felt horrible after seeing the documentary it was a huge contrast from the victory party on the boat to an island with Mark Coleman and other friends, I felt like I was starring right into the abyss with him. It was painful to watch.
However,  I admire Mark Kerr for being real and showing the public his struggle. On the positive side the documentary may have helped other athletes see how fast things can change and to have plan for the future, be entrepreneurial perhaps. It also shows his humanity, everyone has struggles, hopefully it helped people to think twice about their choices in life.
https://www.youtube.com/watch?v=OnDXaem-GD0
In Golden Glory I also had cases of some fighters who needed micro management and the moment they went their own way, it was the beginning of their downfall. Fighters who just turned 20 years old would receive 100.000 $ cash and then buy a car of 120.000, borrow 20.000 as an advance on their next fight. I remember one fighter who actually made 900K in one year and ended up with 200.000,- debt. Another famous fighter from my team kept borrowing money and taking advances on his next fights, I followed him and ended up in the Holland Casino's. Being a bad gambler is one thing, but his excellent career and name were rapidly in a free fall as his mindset was on planet gambling.
Mohamed Ouali was a Dutch Thai boxer who started as a trainer at the American Top Team, he told me he quitted after fighters bought expensive cars and not paid him for the training, they would do this after the next fight (sounds familiar?).
In the documentary "The Hurt Game" we can see samples of famous fighters who are losing control because of excessive usage of steroids and painkiller. Some sports icons starting to combine coke, alcohol and steroids and attending shady afterparties, the result is fighters who once were house hold names in the Fight Game Business turning into zombies. The fighters would lose respect for themselves and their loved ones. I hung out many times with Kevin Randleman (once fought for the UFC title against Bas Rutten in the finals) his downfall was a similar path as Mark Kerr took. In the case of Kevin we can see a pattern which I have seen in my team as well. The usage of steroids, opioids and other substances causing health and mental health problems. It often leads to a suspension after they are found  positive by for example the Nevada State Athletic Commission. Problems with the law in 2007 Randleman is arrested for DUI and other charges. The worse news came in on February 2011 when Kevin Randleman dies (once nicknamed as "the Monster") from a heart attack only at the age of 44 (R.I.P). I knew Kevin and I am convinced if he would have been micromanaged he now would have been in the WWE or in movies. I always kept everything out of the press and went through great lengths to accomplish this. In other cases, I let the fighters go, mostly they blame the management for their bad habits and then basically resign and choose their own path. I do not know one fighter who became successful after they left the team.
Let's get clear about micromanagement, the term may have a negative connotation, But in the sense of a fighter, we always had his or hers best interest in mind. We were trainers, business management, nutrionists, mentors, trainers, a friend, a parent, you get it. And more often than not a fighter needs a lot of guidance and micromanagement.
What I did to micromanage some of my fighters in Golden Glory
Some fighters need to be micromanaged one of those fighters within our team was Errol Zimmerman. When Zimmerman prepared he was the most dangerous fighter out there, Errol kicked the hardest of all fighters and had a knock out in both hands. Many of his early fights ended in knock outs in the first round and so Errol did not take a good preparation too seriously. When we micromanaged him it almost resulted in him winning the K-1GP, everybody can remember the half finals against Badr Hari.
But many times, I had sleepless nights with Cor Hemmers the trainer when Errol escaped from our micro management efforts. Some fighters we literally locked up in the Golden Glory office for three weeks, so they could not sneak out or go into the nightlife. Once we got a phone call from the police two days before we have to travel to the final 8 K-1 GP finals in Tokyo Japan. Errol Zimmerman was arrested because he kissed a police woman, who filed for a sexual harassment accusation. This were these types of incidents we had to handle on a daily base. There is not a bad bone in Errol's body, but the police woman was trying to intervene in a night club brawl and Errol just being Errol calmed the whole situation down by kissing the police officer. The fighting bunch now all started laughing except for us as management, we had to write letters to the officer of justice that it was all a misunderstanding etc etc. Three hours before the plane departure he was released, another famous incident which got world wide press was with Alistair Overeem.
The young upcoming talented Golden Glory fighters first visit in Japan-Gokhan Saki, Bas Boon, Errol Zimmerman ( We took them to Japan as cornerman, so they could experience their own future).
Saving a career of a famous fighter through micromanagement.
The amazing thing about Cor Hemmers and myself was the expertise we gained from these types of situations. We knew which officer of the justice we should contact and how to withhold things from the press, but sometimes we got a surprise as well. Even in the case of convictions we manipulated the judge to go for probation and a work task as punishment. That work task sentence place would then be at a certain appointed group which just happened to be in the same building as were the Golden Glory gym was based (so the fighters could keep training).
Overeem knocks out 5 bouncers then himself.
http://www.espn.com/blog/mma/post/_/id/974/alistair-overeem-hospitalizes-five-bouncers-then-himself
Cor and I were informed of the incident with Alistair just an hour after he was arrested, so we started to work. Now people should understand that Alistair was suppose to fight for the Strikeforce Title in the US, but eventually because of the injury on his hands which he sustained during his brawl with the 5 bouncers, he was not able to be 100% fit to fight for the title in time for the planned date in the US. What Alistair did not realize is that behind the scenes we had lawyers working on the case 24/7 and we had talks with one of the bouncers who eventually withdrew his case with the justice department. If this case would have gone to court, Alistair would have been convicted of an assault, as an athlete and fighter he should have known better. Kickboxing already had a bad reputation at that time in the Netherlands and the judge would have loved to make an example of a famous fighter with several titles on his name. The incident could have been in the headlines, fighter uses his trained skills to demolish 5 bouncers, he should know better etc etc. Because one of the bouncers withdrew his complaint and another changes his testimony, Alistair walked without a conviction. If we would not have micromanaged this situation, he would have been convicted for assault and not get a working permit to go fight in the US ever again.
When Strikeforce was bought by the UFC
http://www.mmaplanet.nl/mmanieuws/bas-boon-gg-zuffa/
Alot of things changed, one of those things was the payment system, Scott paid the management and the management paid the trainers & outstanding bills would be settled, lawyers would be paid. The moment this changed I knew it was over, no more micromanagement, no control, this would make a big part of the team break apart and it did.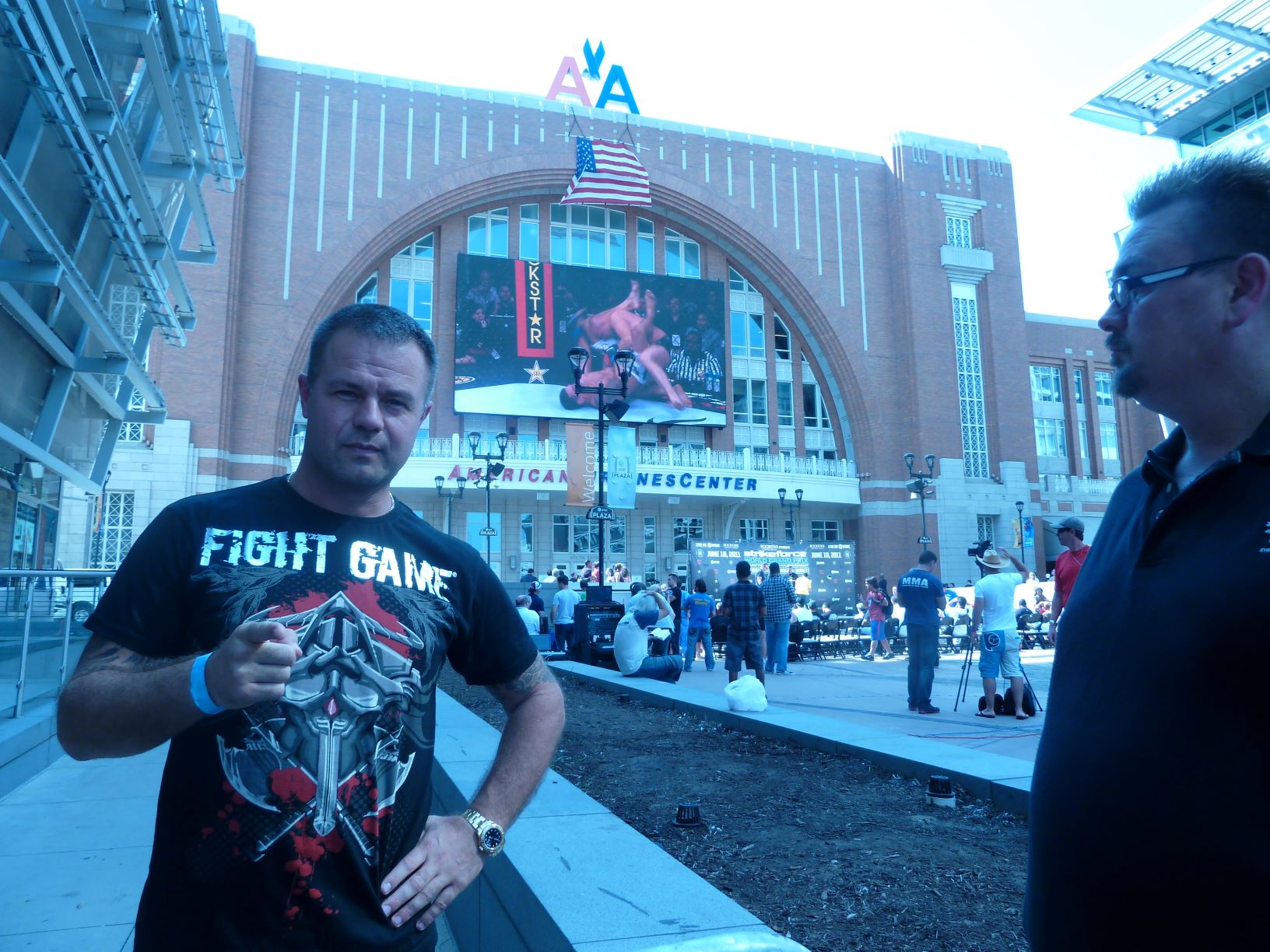 I remember being at the fight in Texas between Alistair Overeem and Fabricio Werdum, the first time in 15 years I was refused a backstage pass (the UFC took over, micromanaging the event). I decided not to make a big point of this, so I was invited by Peter Levin (now president of interactive ventures and games at Lionsgate)  to sit ringside with one of his friends. When I sat there I waited for Alistair Overeem's entrance and suddenly I was approached by the UFC lawyer at that time Michael Mersch. He basically yelled hey your fighter is wearing a shirt sponsor which has not been approved (they showed Alistair on TV and the big screens behind the scenes before he walked up to the ring). I told Merch well look, you did not want me to be with him back stage, you told me explicitly not to micromanage him. I am a paid customer here in the audience, you should go tell him yourself.
Being correct in micromanagement but handling the situation incorrectly.
It's now a year later and I made the UFC contract for Alistair Overeem after finalising the agreement I get into a dispute which I settled (exact details in my book). What stood out were the problems The UFC got after Overeem was not micromanaged anymore (Merch said don't micromanage your fighters too much sometimes you have to let them go). It was ironic as without the micromanagement Alistair would not even be allowed to enter the US.
The amount of problems occurring and building up were staggering as he did not have the Golden Glory management and team behind him.
He could not find himself with team Extreme Couture or the Black Zillions and wanted to do his own management after sending another wannabe manager home.
http://www.tmz.com/2012/01/31/alistair-overeem-battery-charged/
He not only started to suffer from nasty knock out loses but got suspended for a failed drug test.
https://www.mmafighting.com/2016/9/12/12890964/ufc-203-medical-suspensions-alistair-overeem-suspended-indefinitely
Danna White can be heard in the press
I am beyond pissed says Dana White about Overeem failed drug test.
https://bleacherreport.com/articles/1132751-alistair-overeem-and-his-completely-inexcusable-drug-test-failure
At this point,  I can't help myself the old Bas Boon took over "the Ego" was begging to speak out, the one who always needs to be right. Michael Merch did not approve the Golden Glory Logo on the shorts of our fighters when the UFC bought Strikeforece and he lectured me on micromanagement. This was never a problem with Scott Cocker before the UFC took over Strikeforce, you could say the UFC was micromanaging the situation. After all the bad press in the US about Alistair Overeem I wrote Michael Merch an e-mail:
I explained to Michael Merch in a short email: sometimes it is better to MICROMANAGE a fighter.
I could not help myself in doing this and later even talked about Jon Bones Jones having a similar path of doom without being micromanaged. I do not hold a grudge towards Alistair Overeem as I can put myself in his shoes, no money from becoming a K-1 Champion, no money for his Dream Title fight, K-1 bankruptcy, lots of promises, at least I made him that contract with the UFC. I actually wished he would have become champion that would have made him the most accomplished fighter in the history of the sport. Others within the team Golden Glory held different thoughts and I even had to prevent people from acting in a very unprofessional way towards him,  to say the least (the emotion and ego took the lead).
What I should have learned by that time and I knew this: is not to rub my "always being right" into people's faces (after the separation of Alistair from the team, I stayed away from the press). It is like a disease an egocentric form of showing to others that you are right and they are wrong. Many times, this will actually lead to more hatred and jealousy which eventually will only fire back. Believe me if I am telling you, I learned this the hard way and I am lucky I am alive to tell this story. I stayed away from Fight forums and started to work on my inner peace by meditating and reading again. Yoga, breathing techniques and above all taming the EGO, it changed my world in a very positive way!
Quote by Bas Boon: People who take things personally, should tame their ego's
Always do your best and be humble with your opinions.
Some Sport Icons do not even realize that micromanagement literally saved their careers and lives!
What became of the "smashing machine"Mark Kerr posted by Bobby Razak in 2015.
(C) Bas Boon www.basboon.com