We became "The Blitz Brothers" Bas Boon, Chalid Arrab, Cor Hemmers and Stefan Leko.
Nick names which made history in the Fight Game Business Bas "Buffoon"..
As a manager from Team Golden Glory I had many challenges, I had meetings with the promoters like K-1 and Pride FC to discuss what I could do as a manager to make the fighters more popular. I even had meetings with TV executives about that and tried to listen to their suggestions and expertise.
In the first decade with Oriental Fight Promotions I learned a lot, I had a good feeling for Nick Names that were fitting for the individual. Creating nicknames were apart my marketing strategy: Peter Aerts became the Lumberjack (I even designed the axes for on his woodchopper outfit and he would carry an axe to the ring). Igor "Ice Cold" Vovchanchin was another great appropriate nick name for the MMA fighters with the longest undefeated winning streak in the history of the sport (before Chuck Liddell was nicknamed the Ice Man, which I also liked a lot).
The Blitz Brothers
Then sometimes there could be a place where great ideas would be born, one of those places was the Hard-Rock Hotel in Tokyo and Osaka. When I was there with Cor Hemmers our brains where buzzing, which resulted in a new approach for Stefan Leko, his nick name was The Blitz (because he was fast and self-proclaimed, handsome). We took The Blitz and then started to play with the nickname, it finally resulted in The Blitz brothers, All of us in Stefan's corner all wore sunglasses and  black hats, to make the "circus "complete we choose the blues brothers song for the entrance. The Japanese fans loved it, I went ahead together with Peter Wood my friend and we stood there with the arms over each other in the ring wearing darks sunglasses. We stood 30cm from the face of mark Hunt which was the opponent, the act worked the place went frenetic. Mark Hunt was not intimidated instead he laughed and it was difficult not to burst out in tears from laughing.
Errol "The Bone crusher" Zimmerman
Zimmerman was another example of taking the existing nick name we gave him (he actually did break some bones from opponents) and building it into a circus. I remember ordering skeleton outfit with a skull mask which had to be tailor made for him. When I went through customs in Japan, they asked me to open the suitcase and found the skeleton suite and mask. They must have thought I was some creep out of a horror movie or a bank robber, problems just were starting with the custom officer when we were recognized and all was good we could go through.
Children became instantly fans of Errol Zimmerman
Zimmerman's entrance song was called bone crusher "I am never scared" which he always used but now he entered the 20.000 seat arena with a skeleton suite and a skull mask, it was epic. It was hard to get to the ring and security was needed. Errol did not care he was one of those rare fighters who would not be distracted and could joke around 1 till 30 seconds before a fight started. After the first time he used the outfit upon his return to japan for his second performance with his new outfit, we could see small children in the audience and on the streets wearing Errol bone crusher suites!! Mission accomplished.
Talking about Errol Zimmerman, his qualification winning the k-1 GP qualification in Amsterdam Holland was one of the most exiting moments in K-1 history. The brawl between Errol and Bjorn Breggy an old fashion Mike's Gym vs Golden Glory became kind of a rocky movie in the second and third round (this was before Errol started to wear his skeleton suite) This fight is a must watch.
Heath "The Taxas Crazy Horse" Herring
Another fighter who got a 180% make over was Heath Herring, he was a wrestler, bold and carried to many pounds when he came to Aruba and fought in the World Vale Tudo Championship 8 and 9. After that Cor Hemmers started to train him and again an image was created for the young fighter from Texas. He turned into "The Texas Crazy Horse" after his fight with Thom Ericson there was an out bust of pure violence that ended Erickson's aspirations in Pride FC,  he was horse kicked by Heath. Surely, we took the nickname further and so the team and Heath turned into cowboys from Texas. Long leather jackets, clothes and a black cowboy hats for all coaches as well, walking towards the ring with speakers blasting the song "Rodeo" from Garth Brooks, unforgettable.
Of course, we needed nicknames as well, Cor Hemmers I named the Obi1 this nickname came from the Star Wars franchise. Obi wan Kenobi was the teacher in the films (teacher of Luke Skywalker) and there was not a better nickname for Cor. Some Japanese friends even opened a bar after Cor was named Obi1!  We had t-shirts specially made for Cor alone. I was dubbed "Mr Bond" and "Nostrabonus", that name was given by Mr Issi from K-1.
Other Golden Glory fighters had cool nick names as well: 
Nicky "The Natural" Holzken, Robin "Poker face" van Roosmalen, Gokhan "The Rebel" Saki, Semmy "Hightower" Schilt, Ramon "the Diamond" Dekkers in Thailand Ramon was nicknamed "The Turbine from Hell", Alistair "The Demolition Man" Overeem (going to the ring with a white working helmet and a huge sledge hammer)
The list is goes on! Within Golden Glory another name came about for the team retreats "The Evil Mickey Mouse Club" there were special talents and rules required to enter this department. This club was for celebrations and all fun for after victories!
For an inside look at the crazy mickey mouse club, traveling behind the scenes stories. You'll have to read my book!
Famous Nick names in the music business: Elvis "The King" and Frank "Chairman of the Board" Sinatra, Philthy Animal-Motorhead
Son of Movie star Arnold Schwarzenegger-Patrick Schwarzenegger: My mother's nickname for me is "Positive Patrick "I like to, live up to that tile.
Then there is the master brander in chief:
Here are a few: "Crooked Hillary" Elisabeth "Pocahontas" Warren "Crazy Joe Biden" Low Energy Jeb" "Wild Bill" "Lying Ted" "Al Frakenstien" "That Dog" "Animal Assad" "CNN Fake News" CNN Very Fake News" he liked the idea of "Stable Genius" for himself (if it comes to nick names, we can't argue with that)!
I even nicknamed my girlfriend, she was the "lucky "receiver of the nick name "The Wurm", this was because she could eat anything and never gain weight. Fifteen years later some people still call her The Wurm, she even used the nickname herself on several occasions!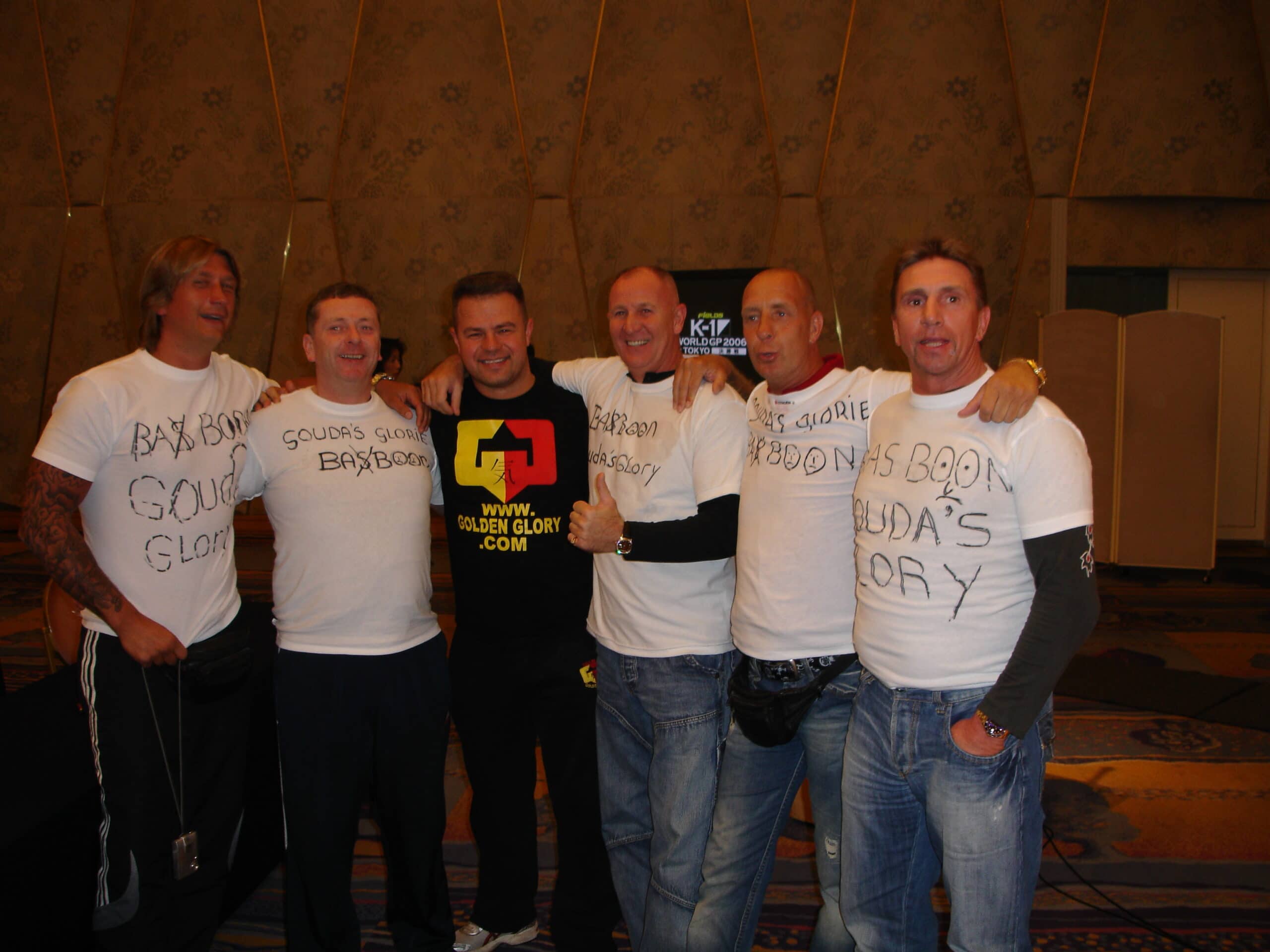 Bas Boon: Yes, I know, I heard it many times, not Bond but Bas Baboon and Bas Buffoon!
© Bas Boon www.basboon.com